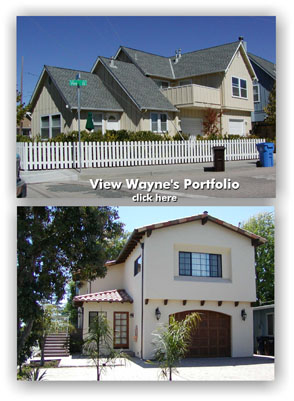 Wayne Miller has been designing custom homes in Santa Cruz and the San Francisco Bay Area for over twenty five years. He specializes in designing dream homes in styles that range from beach cottages to Mediteranian mansions.
Wayne's custom designs feature homeowner inspired styling and incorporate energy efficient, passive solar features. Wayne designs include single family residences and upscale townhome developments. Wayne has an extensive portfolio that includes major remodels and upgrades. Wayne was an energy commisioner for Santa Cruz County for seven years and is a Title 24 energy specialist.
Click here to view my online design portfolio.